The cooler temperatures are here, and that means parents across the valley are pulling warm-weather apparel out of storage, getting rid of too-small items, and hitting the shops for new gear.
For those of us who are as concerned with the environment as we are with our wallets, it can be hard to know what to buy, especially when we don't want to sacrifice quality.
Here are Do The Okanagan's Green tips for kid shopping this fall…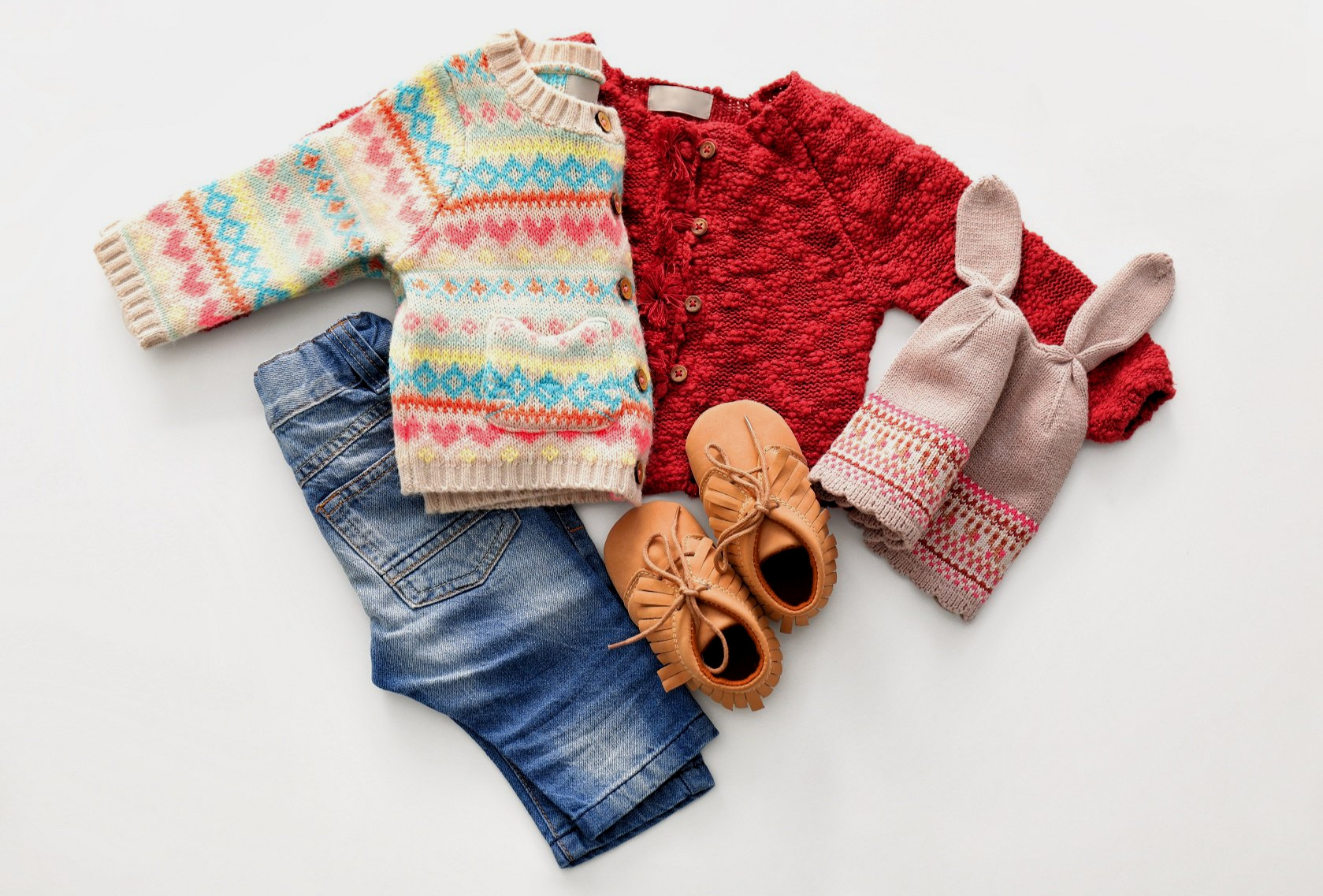 There are financial benefits to buying preloved (cut your cost by 50-90%), BUT ALSO shopping second-hand is like giving the environment some much needed holiday time! Hey mother nature, you've been working overtime… grab yourself a bottle from our local wine list and put your feet up for an hour or two.
When a pair of boots or snowpants are passed down from child to child, it keeps that item out of the landfill, while foregoing buying a new product, which needs to be manufactured, packaged and shipped. According to the World Wildlife Foundation, it takes 2,700 liters of water to produce 1 t-shirt -ONE-. Just imagine all the other components and byproducts that happen before an item even arrives at your house.
So before you head out to buy a new coat, scour your local buy-and-sell groups, or hit up a second-hand store. Here are our fave brick-and-mortar stores that sell gently-used kids' gear (see map below):
Little Plum Children's Boutique - VERNON

Salvation Army Thrift Stores - VERNON and KELOWNA

Value Village (three locations in VERNON, KELOWNA and WEST KELOWNA)

Second Tyme Around - KELOWNA

Once Upon a Child - KELOWNA

Play It Again Sports - KELOWNA
2. Shop local brands and stores
There are so many amazing local clothing brands in the Okanagan, and giving them your business is a great way to not only support local brands, but also reduce the impact of shipping. Not sure where to start? We love:
Brok Boys - Local kids' apparel company … with an increasing selection of adult clothing, too! brokboys.com

Nooks - Sustainably- and locally-made baby booties and apparel. nooksdesign.ca

Okanagan Lifestyle Apparel - Family-run company, producing ethically sourced and produced clothing. www.okanaganlifestyle.ca

Anchors and Arrows - Sustainable and fashion-forward clothing for the little humans in your life. www.facebook.com/AnchorsandArrowsurbanapparel

Dolly Funkle - Hand-made clothing for babies, kids and the people who love them. Custom orders welcome.

Nest and Nurture - Ethically-made garments for little people, hand-made piece-by-piece in West Kelowna. www.nestandnurture.ca

Crepe and Coral - Hand-made kids' clothing, with functional and fashionable sweaters, bottoms and more. www.facebook.com/crepeandcoral
3. Buy items that can be recycled
Did you know that Kamik boots (like the ones pictured above) have a recycling program? Yep! Once the boots have been worn out, you can send them back to Kamik where they will be given new life! Learn more about Kamik's Sustainability Program here.
Bonus: Their boot liners are made from recycled plastic (see our next post to learn about other products made from recycled materials). In the past five years, Kamik has reused, recycled and transformed 15 million plastic bottles. Yusss!!!
4. Buy Items made from recycled materials
The exterior of Parkland bags (like Isla's backpack, pictured here) are made from 100% recycled plastic water bottles, and their leather diamonds are made from apples, so they are vegan. Lunch bags, totes, backpacks and more come in a variety of sizes and awesome patterns. Read Parkland's amazing Recycle Story here. You can find Parkland products locally at:
Baby and Me - KELOWNA

Scallywags Kids - KELOWNA

Orchard Park stores including Indigo, Bentley and SportChek - KELOWNA
5. buy Products made sustainably
We started buying Mini Mioche clothing for our kids when we lived near the company's Distillery District store. We loved how their soft and comfy fabrics, as well as the fact that they are Canadian.
All Mini Mioche clothing is made Toronto using premium organic and sustainable fabrics made from non-GMO plants, and their fabrics are dyed ethically and locally using low impact dyes from natural sources. They don't ship their product in plastic or polybags, and everything from their hang tags to shopping bags are made with recycled and recyclable materials. PLUS they run a donation and upcycle program in their stores, so gently-used Mini Mioche apparel can be donated to families in need. Learn more about this awesome company's commitment to sustainable manufacturing here.
How do you shop with sustainability in mind? Share your tips in the comments section below!